Discussion guide
4 days to go!
DISABILITY VISIBILITY isn't a book that represents every aspect of the community (which is impossible). Nor is it a basic Disability 101. My intention with this anthology is to invite people in with the understanding that this is a small curated sample of disabled brilliance from the 21st century.
I included a list of additional readings and resources in the back to encourage people to learn more. To facilitate further discovery and conversation, I am proud to announce that Naomi Ortiz is the author of a discussion guide for DISABILITY VISIBILITY. This guide can be used by educators, facilitators, organizers, book clubs, and anyone interested in examining the themes and questions by the contributors. You can download this guide for free on my website starting June 30, 2020: https://disabilityvisibilityproject.com/book/
Naomi on writing the discussion guide:
"Disability Visibility: First-Person Stories from the Twenty-First Century is what intersectional writing looks like. This diverse group of authors discuss a wide range of topics including identity, joy, parenting, fashion, crip time, crip space, and much, much more. In diving in and drawing out questions for readers, I endeavor to craft a discussion guide which honors these everyday stories and the wisdom they share."
For more about Naomi Ortiz, author of Sustaining Spirit: Self-Care for Social Justice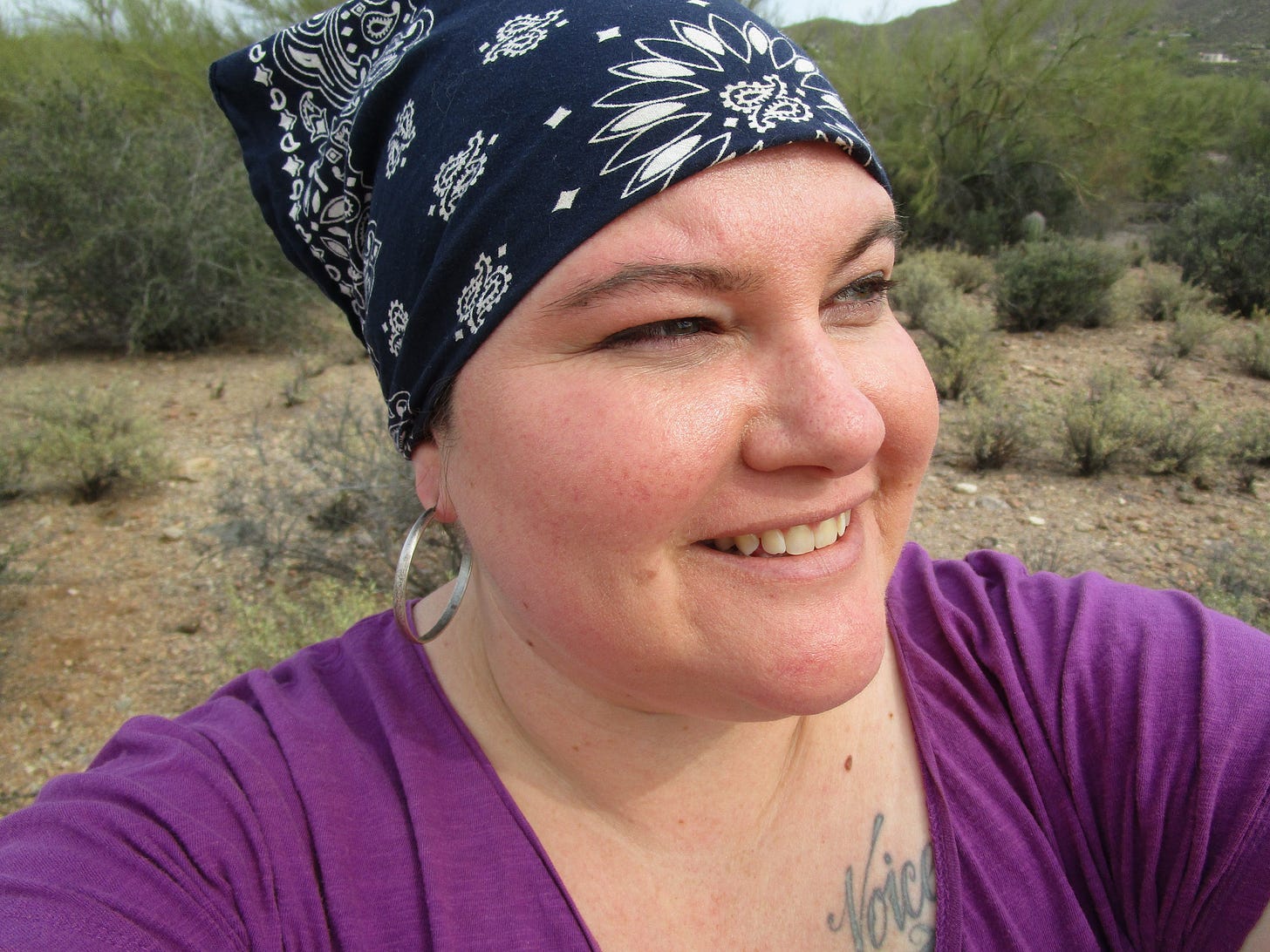 [Image description: Light-skinned Mestiza smiling and looking to the side with blue bandana covering their head, hoop earrings and a purple shirt. The backdrop is cacti and desert trees]
Naomi Ortiz is a writer, poet, visual artist, facilitator, and the author of Sustaining Spirit: Self-Care for Social Justice, a guide on self-care for diverse communities. Currently Naomi is focusing on her creative projects exploring disability justice, intersectionality and connection to place, as well as speaking to individuals and groups delving into the substance of self-care.
Twitter: @ThinkFreestyle
Instagram: @NaomiOrtizWriterArtist